About Day Care
Sanskar Day Care is a home away from home, personalized to accommodate each child's needs, interests and temperament.
A place where you, as parents, shall leave behind your worries once you see the smile on your child's face.
With the current advent of nuclear families where both parents are working…. a Day Care becomes an important extension of your daily life.
We understand that choosing a good Day care is one of the most important decision you will make as a parent. It is also one of the hardest search. Having realized this, we have gone the extra mile to make every child feel safe, secured and loved. While care-giving is our primary objective, we are equally concerned about your children's personal, social, emotional and holistic development.
Spaces created for Day Care
Meal room with working Kitchen.
Separate nap room & changing room for boys & girls.
Yoga & Library room.
Dance & Aerobics room.
Play area & Taekwondo.
Indoor games room.
Basketball, badminton play area.
Auditorium for speech and drama, movie show, storytelling, smart board & many more.
Our Vision
Our vision is to create a place for children just like a big Indian home where many family members live with many loving hands and many playmates in a calm and caring environment.
Aim
This is the aim of Sanskar to make parenting a carefree experience and to facilitate parents with an insight into children's needs when they are away at work, and what it means to have the support of a high quality Day care. In this environment, the children not only grow up together with different age groups but they experience sibling-like bonding, learn the importance of relationships, sharing, empathy, discipline, decision-making and co-habitation, which we all know are vital Life-skills.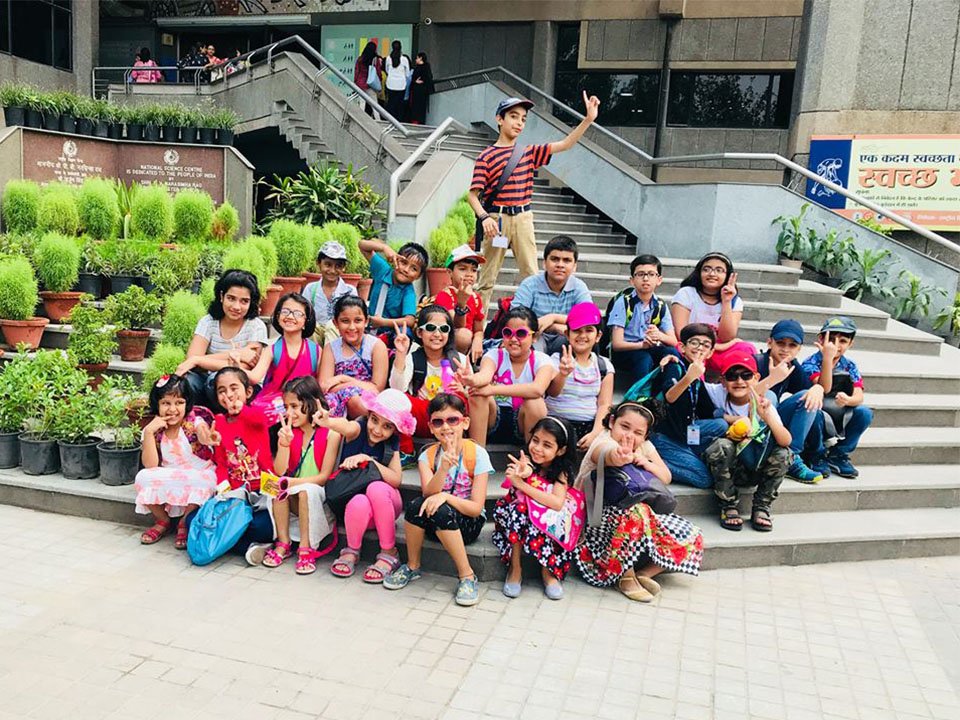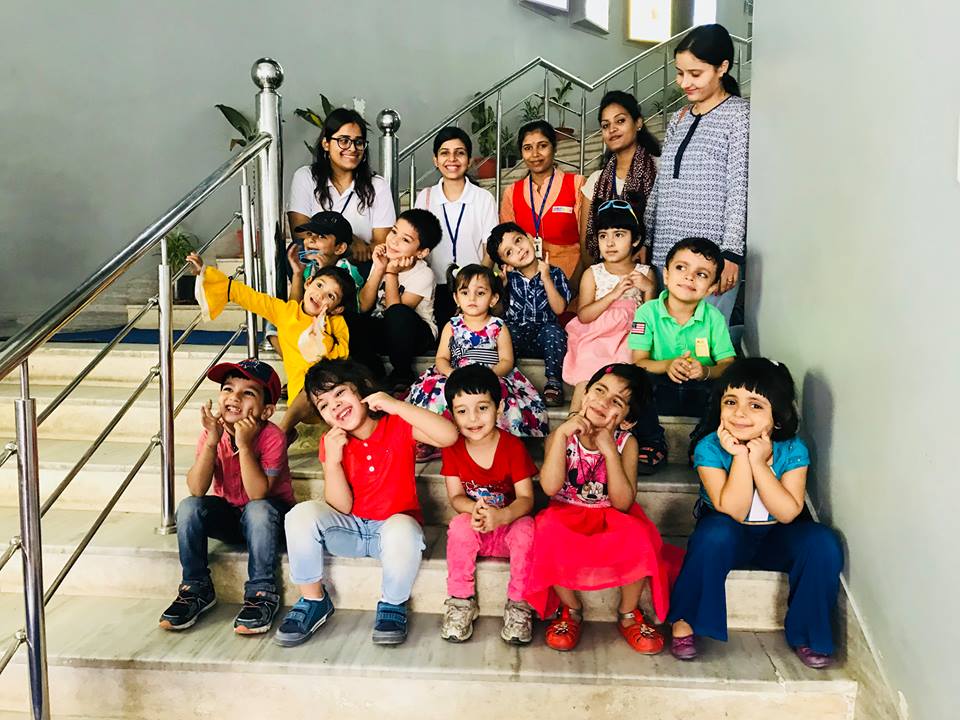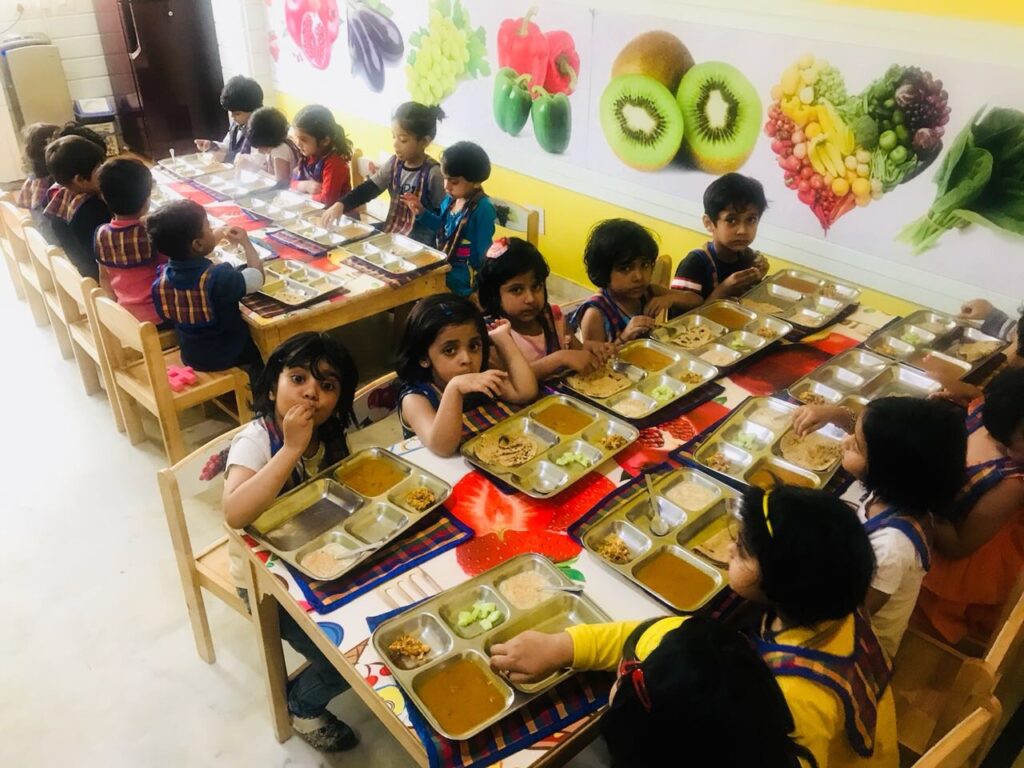 Operational Features
Days & Timings
Monday- Friday 12:30 pm to 6:30 pm
On Saturday / Holidays / Vacations 9:30 am to 6:30 pm
Age Group :- (18 Months to 10 Years)
Services
The Day Care has been designed and constructed in alignment with stringent safety (through live CCTV footage) and hygiene standards.
Sanskar Day care Caregivers are all experienced, loving, dedicated, responsible and innovative. We also have trained visiting faculty for specific activity.
We offer summer/ winter packages to cater to the schedules of working parents and children school timings.
While we follow a schedule, we take extra care to customize the program to eachchild's need. (For e.g. flexible entry – exit timings, sleep patterns, diet constraints, regular prescribed medicine intake, personalized pick-ups from school bus and so on.
Facilities
Temperature- controlled rooms.
Rigorous sanitization procedures including periodic pest control.
Quality- controlled in-house kitchen – providing fresh, healthy, nutritionally balanced snacks and lunches. Special menu for special days.
Creative activities which are age appropriate and interest specific. Such as – Library, art & craft, music & dance, yoga, taekwondo, etc. (We can also facilitate taking the child to Sports coaching camps, depending upon required number of children.)
Individual lockers, bed & beddings, Aprons & mats, towels & napkins.
Child friendly & child sized furniture, washrooms & other amenities.
Ideal Care giver & Children ratio.
Regular updates & communication (through e-mails, Whats App, telephone, circulars)
Parent- caregiver interactions for constructive Feedbacks, Open day.
Annual function, sports celebration, in Coordination with Pre-school at auditorium with 100 percent participation.
Air-conditioned, safe & escorted Transport facilities available.
Multi- activities workshop during summer camp.
First aid & medical help from on call Doctor.
Monthly planned menu.
Separate outlined Day Schedule according to age group 18 months to 5 years and 5 years to 10 years.