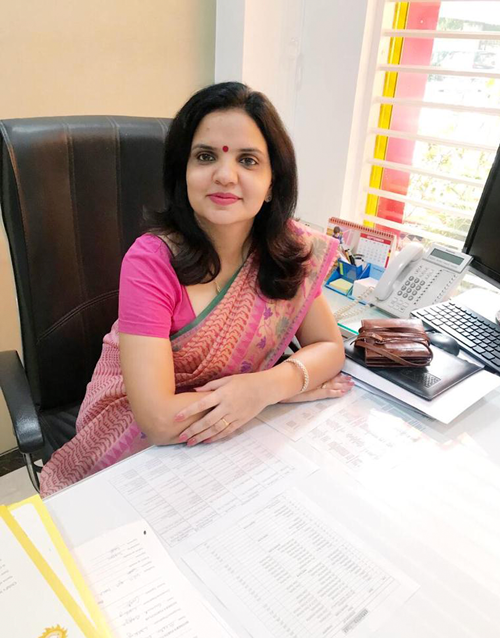 Education is the passport for a better future. But when education is combined with the core values the Indian culture imparts, it becomes the recipe for a brighter future. At Sanskar Pre School and Day Care, we collaborate education with Indian cultural values. The prime idea behind conceptualising Sanskar was to have an educational facility in the Sarita Vihar region, which while giving wings to the children keeps them rooted to their values.
Indian value system – Sanskars – is deep rooted, and as Indians we must follow it in our day to day lives. We strongly believe that if we make our children harness the true potential of Sanskars, we will make India as well as the world a better place to live in.
Founded in 2013, Sanskar Pre School and Day Care, aims at preparing children academically as well as socially, so that they become responsible citizens of tomorrow. Along with quality education, ample options for extra-curricular activities, recreational activities are also provided so that your child thoroughly enjoys the learning experience.
We have designed innovative and qualitative pre-school programs at Sanskar. These programs are aimed at preparing children to strive not for success, but for excellence. We firmly believe quality education should be a way of life, and should help children in realising their true potential – be it leadership, analytical reasoning or understanding how to take up the worldly challenges. We strongly think it is imperative to give children the ethical platform so that they learn to express themselves freely, and discover their capabilities while staying true to their roots.
We have been nurturing the Pre School and Day Care at Sankar with a positive outlook, that we believe is integral to modern life and a must for more efficient society. The same positive outlook children bring to Sanskar, which makes the child-friendly facility buzz with positivity.
Our objective is to help children understand their core talents, and we work on enhancing their talents with our team of experts – qualified teachers and trained care-givers.
Warm Regards
Preeti Chaudhary
Sanakar Preschool and Daycare, Sarita Vihar
Principal