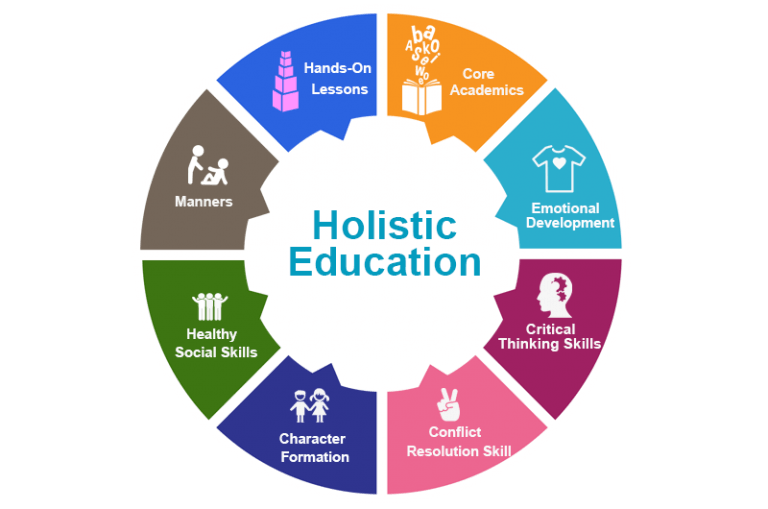 We recognize the different learning styles, abilities and interests of each child and have drawn up an individualised plan for every child. Since we believe teaching is not one-size-fits-all automated process, but an intentional and purposeful endeavour. Therefore the focus is on the child and our approach is child-centric.
However, our methodology is a unique blend of experiential learning, playway method and an essence of Montessori model to complement it with progressive outlook.
Sanskar emphasizes "learning by doing", spiritual development, working with hands-on
materials, which are practical techniques for balanced, joyful living such as concentration,
self-awareness, self-discipline and compassion.
In our Environment where each child is valued for his unique personality
At Sanskar we believe that children learn best in an environment that connects them to their roots, gives freedom of expression, gives joy and pleasure in whatever they do, an environment that surrounds them with sense of belongingness, independence, self-esteem, safety and security.
We provide such environment especially tailored for children to discover the roots that bind them to their Indian heritage. However, with the revolutionized globalization, we intend to educate our young learners to think like global citizens whilst keeping in touch with their own culture.
As such, in this unique environment, children are encouraged to think and reflect on their actions, engage themselves in purposeful work with no fear to compete with others as there is no academic pressure, of tests or any qualifying criteria. Children are given freedom to work according to their inner urges. Within a frame work of order, eliminating the bane of
competition, the children progress at their own pace and rhythm according to their individual capabilities. This inculcates an inherent love of learning in children and so they grow in a spontaneous natural way.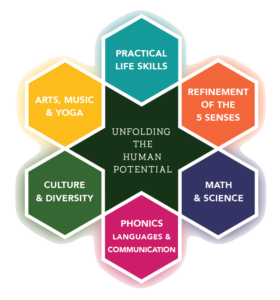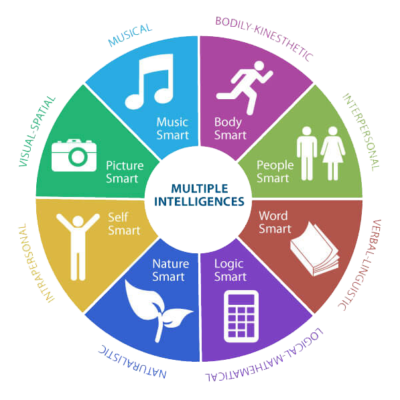 We understand that the earlier years are the most important years of child's life. it is a proven fact that during the period between conception and few years the child develops 50% – 60% of his intelligence and other 30% between the age of 4-8 years, very little develop after that. it is during his pre-school age the child literally absorbs everything in his environment through his senses or sensorial exploration. By sensorially absorbing the surroundings, a child forms his personality and himself. He constructs his mind, his memory, power to understand and ability to think through impression gained from the environment.
Our knowledgeable and sensitive facilitators or teachers have a key role in preparing such Environment.